Top 3 Hair Treatments for This Christmas Season
Are you still worried about your Christmas party look this year? Facing too many hair tangles to manage? Do your Christmas plans seem to collapse? We have Top 3 Hair Treatments for you that will save you from all the troubles you were dreading to face. You can thank us later! Christmas is around the
Are you still worried about your Christmas party look this year? Facing too many hair tangles to manage? Do your Christmas plans seem to collapse? We have Top 3 Hair Treatments for you that will save you from all the troubles you were dreading to face. You can thank us later!
Christmas is around the corner and with the ever-increasing burden of gifting products to your loved ones, you might miss out your own hair treatment routine. With our holistic range of Paul Mitchell Awapuhi Hair Treatment Products, you can create a stunning style statement, not only for your hair but for your entire personality.
Here are some of the deeply nourishing hair products from Paul Mitchell that you can easily browse through from our website and purchase online.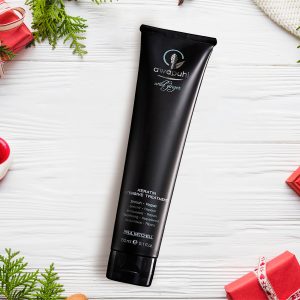 Paul Mitchell Awapuhi Wild Ginger Keratin Intensive Treatment – Winters can be harsh on hair and we understand your dilemma of managing such unruly hair. With this intensive hair conditioning product, you can rest assured of a safe and healthy repairing of your hair in no time. This highly concentrated conditioner lends a soft, smooth and shiny effect to the hair while adding bounce and vibrancy to it. It's easy to use and is indeed a desirable product before Christmas arrives.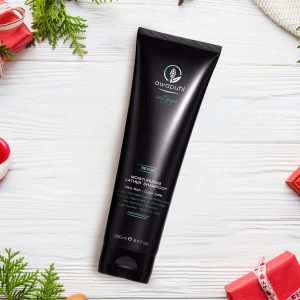 Paul Mitchell Awapuhi Wild Ginger Moisturizing Lather Shampoo – Don't you enjoy that bouncy and radiating hair that falls softly on your shoulders? This shampoo is sulfate free with natural ingredients to add the right amount of softness to your hair. Get a hydrating effect for your hair that will retain the moisture and keep the scalp healthy. This Christmas, make sure that your hair is all set to woo everyone with its natural elegance.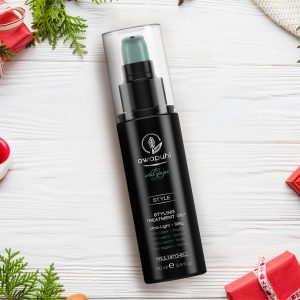 Paul Mitchell Awapuhi Wild Ginger Styling Treatment Oil – Ideal for frizzy hair, this enriching hair treatment oil is the perfect Christmas gift to your dried up hair. The essential ingredients of awapuhi extracts make this treatment oil lightweight and highly useful for softening the hair. The treatment of oil's hydrating effect lends a natural shine and softness.
The Top 3 hair treatment products from Paul Mitchell products are readily available on our website and you can shop from here. With just a single click, you can get rid of your hair problems and make the last minute purchase of your favorite hair styling products.
Ready for your Christmas party!